Clayton Home Building Group is revolutionizing the housing industry with their latest innovation in energy-efficient standards. With a strong commitment to sustainability, Clayton is making homeownership more attainable than ever before.
Clayton Built News has released a video to share the groundbreaking news. This video, which you can watch by clicking the provided link, unveils Clayton's commitment to energy-efficient housing and its partnership opportunities.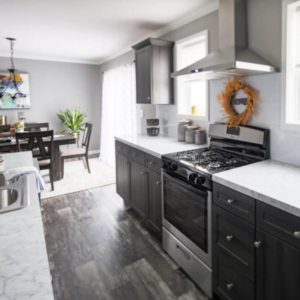 Clayton's eBuilt™ homes represent a new era of energy-efficient construction. These homes are designed to minimize environmental impact while maximizing energy savings for homeowners. Let's explore the key features and benefits of eBuilt™ homes.
eBuilt™ homes utilize cutting-edge construction techniques and materials. This ensures precision and efficiency while reducing waste and environmental footprint. Clayton's commitment to quality craftsmanship shines through in every aspect of these homes.
Enjoy a comfortable living experience while saving on energy bills. eBuilt™ homes are equipped with energy-saving systems such as efficient insulation, state-of-the-art HVAC systems, and advanced appliances. These features work together seamlessly to significantly reduce energy consumption.
Clayton recognizes the importance of renewable energy sources. eBuilt™ homes can seamlessly integrate with solar power systems, allowing homeowners to generate clean energy and decrease reliance on traditional power grids.
To empower homeowners and help them make the most of their eBuilt™ homes, Clayton has developed educational resources. Download the eBuilt™ flyer to discover detailed information about the features and advantages of these homes. You can also find specific flyers focusing on electric and gas features, catering to individual preferences and needs.
eBuilt™ Collabs: Join the Virtual Sessions
Take your understanding of eBuilt™ homes to the next level by attending an educational virtual session. These sessions provide valuable insights into the features and benefits of eBuilt™ homes, straight from the experts. RSVP now, and be a part of the energy-efficient homeownership revolution.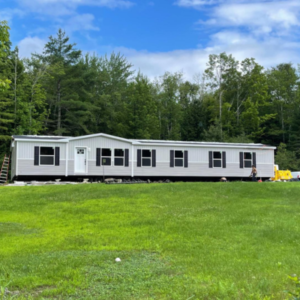 Clayton Home Building Group's introduction of eBuilt™ homes marks a significant milestone in the housing industry. With their energy-efficient design, cost-saving features, and commitment to sustainability, eBuilt™ homes are an excellent choice for individuals seeking a sustainable and attainable living solution.
As Clayton continues to redefine the standards of the industry, the future of energy-efficient housing looks promising. Embrace this change and join the sustainable homeownership revolution with eBuilt™ homes.
Pine View Homes, a pioneer in manufactured housing, has partnered with Clayton Built to lead the industry in innovation and customer satisfaction. With a history dating back to 1955, we offer a wide range of housing options, from single wides to modular homes. Our focus on family needs has created a loyal customer base, with many returning to us for generations. At Pine View Homes, we take pride in exceeding expectations and being a trusted destination for dream homes.