Having a roof over your head is the fruit of hard work. When you decide to get one or have finally saved enough to get your own house, you want to make sure you get one you love.
If you don't want to build a home from scratch, a common option is to buy manufactured homes. This article will discuss everything you need to know about manufactured homes and why you should get one. 
What Is a Manufactured Home?
Manufactured homes are built and constructed in a different site from where they will stand. They are different from the homes that are built where they stand. 
Compared to conventional construction codes, the HUD regulation mandated that prefabricated homes be at least 320 square feet and built on a permanent chassis (a structure with wheels). After delivery, the wheels are taken off the chassis, then positioned on piers, masonry crawl spaces, or a concrete foundation.
Benefits of Buying a Manufactured Home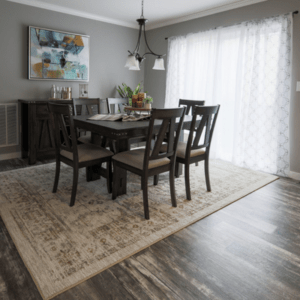 Since their inception, manufactured homes have advanced significantly. When people think of manufactured homes, they first think of mobile homes. Manufactured homes, however, are different.
Maine manufactured homes might be the best choice if you want to buy a home. Manufactured homes in Maine are beautifully constructed and come with benefits you could enjoy. Here are the said benefits:
Cost-Saving
On average, newly built traditional homes cost $119 per square foot, whereas manufactured homes cost $57 per square foot. The energy efficiency of manufactured homes meets HUD criteria, lowering utility expenses.
Manufacturing Efficiency
Manufactured houses are constructed in a factory following standard HUD specifications. Severe weather or issues with zoning and permissions won't slow down construction. This is a problem traditionally built homes constructors face.
Mobility
Your manufactured home can be portable if you decide to relocate. You can move it to different locations.
Manufactured Home Options
There are three manufactured home options for you to consider when getting manufactured homes, and they are as follows:
1. Single-Wide Homes
A single-wide home is a terrific choice whether you're purchasing your first home, moving somewhere new, or downsizing in your retirement. 
The space of this home is enough for a modest family or couple could live happily and peacefully. For example, the Clayton Sapphire 16 X 66 has 2 bedrooms and 2 bathrooms and can be customized however you want.
2. Modular Homes
Some services provide Maine-manufactured homes that cost less than usual. Modular homes offer switchable floor plans, so you can change them to suit your preference. The Master Craft the Langdon 28X56 is an example of a customizable modular home.
3. Double-Wide Homes
Once you've decided on the ideal doubles-wide home for you, like the Clayton Amethyst 28X48, it will be constructed in a climate-controlled facility by reputable manufacturers. This kind of home can also be customizable, which means you can add your personal touch. 
Cost of a Manufactured Home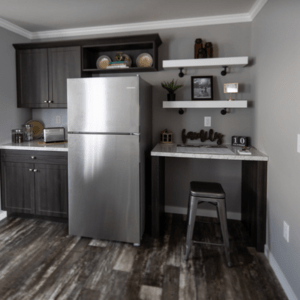 Your manufactured home's price will vary depending on a few factors. One is that the cost of a home might vary depending on its size. 
A new single-wide manufactured home between 500 and 1,200 square feet typically costs $64,500. Double-wide homes between 1,000 and 2,200 square feet often cost $120,300, according to April 2020 data.
Remember that costs beyond the actual residence will also need to be paid. Of course, the manufactured home's land must be purchased or leased. You may need a well, electric, septic, etc.
Can You Get a Loan for a Manufactured Home?
Yes, you can get a loan for a manufactured home. There are different kinds of loans that have been created, and that includes loans for manufactured homes. 
Pine View Homes have a variety of loan options for you to choose from. They work with various experienced lenders that can help you get the loan you need for a manufactured home.
Get Yourself A Manufactured Home
Hopefully, the information above has given you enough reasons to consider the benefits of buying manufactured homes. Take everything into consideration before looking through manufactured homes in Maine.
Contact us at Pine View Homes if you need a reliable manufactured home service that would provide you with a high-quality home and cater to all your requirements and needs. To look at models and floor plans, you can visit our website here.