At Pine View Homes, we hold a deep and unwavering belief in the importance of honoring the brave men and women who have selflessly served our nation. The sacrifices, dedication, and unwavering commitment of veterans deserve our utmost respect and gratitude. In recognition of their service and the immense sacrifices they have made, Pine View Homes is proud to extend a specialized discount exclusively for veterans. It is our humble way of expressing our heartfelt appreciation for their courage and dedication.
Our commitment to veterans goes beyond words; it is a tangible gesture of gratitude. We understand the unique challenges and responsibilities that veterans bear, and we want to make their transition into civilian life as smooth as possible. Through this specialized discount, we hope to offer veterans the opportunity to embark on a new journey, whether it be in finding a new home or making their current one more comfortable. At Pine View Homes, we salute our veterans and stand beside them in honoring their service to our great nation.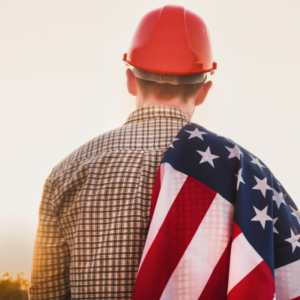 Recognizing the Valor of Veterans:
Veterans stand as the backbone of our nation's security and freedom. Their courage, resilience, and commitment have safeguarded our way of life. From protecting our borders to maintaining peace around the world, veterans have shouldered immense responsibilities. It's essential to recognize their contributions and show our sincere appreciation for the sacrifices they've made.
Pine View Homes' Dedication to Veterans:
As a provider of quality housing solutions, Pine View Homes is dedicated to giving back to those who have given so much. Veterans can enjoy an exclusive $500.00 discount on any new home purchase. We understand that finding the perfect home is a significant decision, and we want to make it more accessible for you. This discount can be combined with any other ongoing specials or discounts, ensuring you get the best value possible.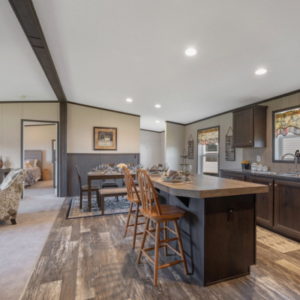 Exploring Pine View Homes' Offerings:
Our commitment to excellence is evident in the range of housing options we offer. From renowned brands like Clayton Homes, Ritz Craft and Eagle River Homes, we bring you only the finest and highest-quality new and used homes on the market. What sets us apart is the ability to customize these homes to suit your unique needs and desires. Whether you're looking for modern aesthetics, spacious layouts, or energy-efficient features, we have something that aligns with your vision.
Features and Virtual Exploration:
We understand that choosing a home is a personal experience, and we want to make it as convenient as possible for you. Our "Features" showcase some of the most exquisite homes virtually, allowing you to explore from the comfort of your own space. Additionally, our YouTube channel hosts regular home tours, giving you an in-depth look at the available options and their standout features.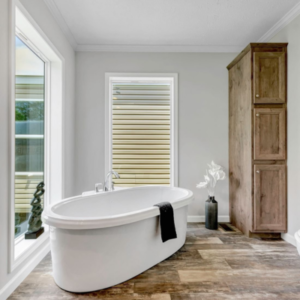 Staying Updated with Specials and Discounts:
Stay informed about our featured specials, specialized homes, and discount options through this blog and our social media channels. We're committed to keeping you up to date with the latest offerings, ensuring you have access to the best deals.
At Pine View Homes, we take pride in honoring our veterans' service and sacrifice. The specialized discount we offer is a small gesture of gratitude for everything you've done for our country. Whether you're a veteran or know someone who is, we encourage you to explore our housing options and take advantage of this exclusive offer. Our dedicated team is here to assist you every step of the way. Reach out to one of our Home Consultants or fill out the contact form below to learn more. Thank you for your service, and we look forward to helping you find your dream home.